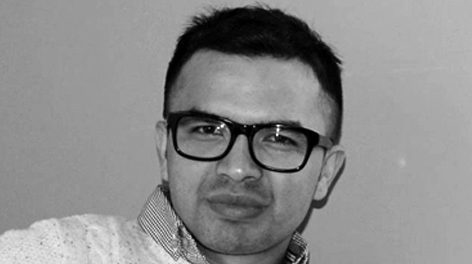 Mr. Bishnu Bhakta Bhattarai successfully completed MBA from the University of Sunderland in 2011. For an about more than five years, he has engaged as a management retail team in one of the renowned supermarket chains. Importantly, during his career, he had learned more about small and medium business enterprises across London. He is an amazing professional to work with whether it's about bringing new ideas in operational efficiency domains or marketing campaigns, his creativity and enthusiasm would compel others around him to think beyond the box and exceed expectations.
As a business development manager as well as a director in his own company BG Business Services Ltd, he looks for opportunities to demonstrate to prospective clients how a healthy, high performing organizational culture impacts the quality of care as well as the bottom line. He's highly result oriented with a meticulous attention to detail and extremely organized individual. His unique combination of diligence, perseverance, and thoroughness mean he delivers success without surprises, sense of ownership, strong work ethics, and unflinching commitment are some of his character traits by which he lives everyday life. He is very organized, diligent and has a solid understanding of how to run a business. He is highly professional, personable and knowledgeable about the business development industry.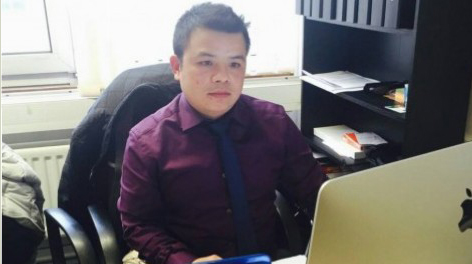 Mr Ganesh Thapa, successfully completed Master of Business Administration (specialized in E-Business) from the University of Sunderland, United Kingdom. After achieving graduation, he had been involved in various IT and business companies. Importantly, he has built more commercial IT experience through both outsourced and in-house IT companies which assist him better understanding the customers' requirements and need to meet important deadlines. During this period of time, he had earned professional skills, qualifications and managerial experiences from different companies.
He is an IT Manager as well as Director in his own company BG Business Services Ltd based in London. He is a detailed oriented IT professional who always works with a lot of balances and sound quality to meet the objectives of the projects. His professional skills can combine IT overview with the business strategy of the company. He demonstrates an innate ability to truly understand his client's requirements and ensures all candidates. Moreover, he puts forward absolutely meet their needs. He thrives under pressure is self-motivated and enjoys a challenge.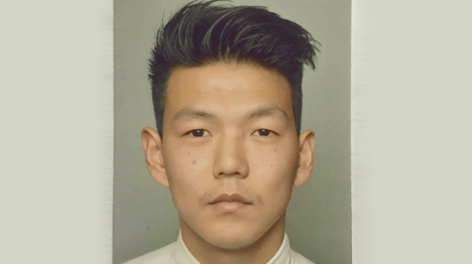 Mr. Bishwa Thapa, a senior graphics Designer at BG Business Services Ltd. He has outstanding skills, qualifications and experiences in graphics areas. His tremendous skills in developing concepts, graphics and layouts for product illustrations, logos and website is really splendid. He thinks creatively to produce new ideas and concepts and developing an interactive design. Additionally, he works with a range of media, Including computer-aided design (CAD) and keeping up to date with emerging technologies.
We are looking for new team members
Looking for an experienced Marketing Executive to join their highly motivated and collaborative team. Candidates will be proactively supporting the Business Development Manager and other team members with the production of marketing materials. You will be liaising with a wide range of business stakeholders and managing relationships with business partners.
You will have strong input in developing new marketing strategies to retain business growth and increase marketing activity
Job Description
Designing and developing targeted communications for various audience.

Creation of content for publication online and in print. Collaboration with wider Marketing, Events and Business Development teams on positioning of content.

Building on relationships with local partners and their marketing teams.

Creating sales report and other similar reports
Candidate Requirements
Must be degree educated.

Team-player who is able to work independently – enthusiastic and 'can-do' attitude

Must have experience of, and a keen interest, in asset management.

Strong communication skills, both written and verbal.
We are looking for a PHP developer!
Candidates should have at least two years of Lamp Stack development experiencesand enjoy a growing, enterprise IT environment.
Requirements
Experiences of minimum 2 years in an enterprise IT environment

2+ years of proven software development experience in PHP, JQuery, Javascript, mySQL.
Desired Experience:
4+ years of proven software development experience in PHP, JQuery, Javascript, mySQL. (Lamp Stack)

Desire degree in Computer Science, Engineering or a related subject.

Good knowledge of relational databases, version control tools and of developing web services.

Experience in common third-party APIs (Google, Facebook).

Experience building database-driven applications and web sites

Participating in a team-oriented environment to develop complex web-based applications.
We are currently looking for an experienced Assistant Graphic Designer to join our teams.Candidates will work with teams and focus on marketing methods utilizing print media to design and produce adverts, flyers, posters and some online web design.
Job Description
Involves in varietyof projects you will produce a variety of promotional /technical materials including posters, flyers advert and banners.

Produce direct mail campaigns – involves both adaption and creation of print materials and business letter formats.

Picture manipulation for use in a variety of different formats – press, internet, emails.

Management of external printers – getting quotes, placing jobs and managing costs and timings.
Candidate Requirements
You will have a relevant degree/qualification in Graphic Design and ideally have experience working within a busy design/marketing environment.

Proficient in using Adobe Creative Suite particularly in Illustrator, Photoshop, InDesign and Acrobat Professional

PC literate with a good knowledge of MS office packages.